Find Pickup Basketball Events in the Tampa Area
Tampa Florida Pickup Basketball holds premier basketball events. Whether you want to enjoy the game with a like-minded community or you want to get on the court and play, our events are for you. We host Florida basketball events for people who love the game.
Signing up for our events is the best way to explore your love of basketball.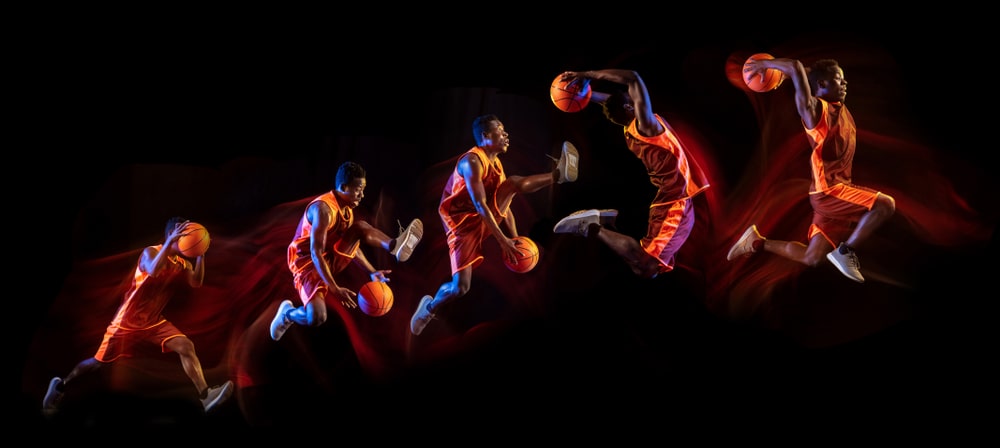 Sign Up for Pickup Games
Have you been looking for pickup basketball games in Tampa, Florida? Our Florida basketball events include regular pickup games with a community of guys who love basketball. You'll be able to build your skills while joining a competitive pickup basketball club.
Join Our Basketball Club.
Want to take your love of basketball to the next level? You can join our basketball club in addition to attending our events. Our basketball club is the best way for you to build your skills and test them against seasoned players.
This is a great way to improve your fitness as well as your game. You can play basketball with people who love the sport just as much as you do while still keeping a competitive edge to your game.
---
Get Benefits From Testing Your Skills on the Court
Our basketball events give you much more than on-court enjoyment. While you're testing your skills against the best pickup basketball players in Florida, you'll be building a personal confidence that you can take with you wherever you go. This is about more than just getting good at the game — it's about connecting with the community and improving your self-confidence.
Check Out Our Events Calendar.
The events calendar at
Tampa Florida Pickup Basketball
is for serious basketball fans. Our basketball events are open for registration, and you can sign up today!
CALENDARE TO GO HERE
Find Basketball Events That Work With Your Schedule
We're always hosting new basketball events. This means that you can find something that works with your schedule no matter how demanding your day-to-day life is. We host basketball events, pickup games, and ways for you to improve your basketball skills.
Our basketball club is made up of guys just like you. We're all balancing our day-to-day lives with our love of basketball. This means that our schedule is designed to adapt to being flexible with work and other responsibilities.
Check out our calendar to find the games you're looking for.